W.E. Stebbins High School
Class Of 1975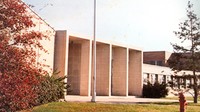 Mini Reunions
Click on the book below to see recent pictures of our mini-reunions. Are you planning a trip back to Dayton? Are you in Dayton and you want to get together with a few old friends? Let us know! We'll roll out the red carpet and have a get together!
The Stebbins Class of '74 had their 35th reunion on Friday October 9th at Beef O'Brady's and Saturday October 10th at the Presidential Banquet in Kettering... below is a book of pictures, just click in the middle of the "book" and you should see the photos in full screen... Then click the arrows on the right and left hand side to turn the photo pages...
Thank God they are older than we are... Mike Miller and I got the chance to crash the party.