W.E. Stebbins High School
Class Of 1975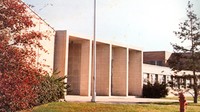 In Memory
Kathy Williams (Baur)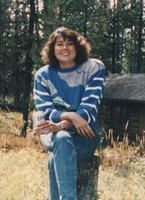 Katherine ended her 10 year battle with breast cancer on Sunday Sept 9th, 2012 at the Houston Hospice among Family & Close Friends.

Born April 16, 1957 in Osaka, Japan on an American Air Force Base, Katherine lived in Japan until she was 1 year old then moved to Dayton, Ohio until she was 6 years old and then returned again to Japan with her Parents, Charles and Makiko Williams, her Sister Cindy and her Brother Jeff. Katherine and her family lived in Japan for another 4 years before relocating again to Dayton, Ohio.

Katherine graduated from Stebbins High School with Honors and attended Wright State University, in Dayton, Ohio, also graduating with Honors with a B.S. in Accounting.

Upon Graduation, she immediately was hired by Champion International Paper Company & relocated to their headquarters in Stamford, Ct. She excelled through their company program & relocated to Houston, TX in 1982. Through many changes in the Paper Industry, Katherine held many positions. She was the Controller & Wood Yard manager at the Champion/Donahue Paper Mill in Crosby, TX. She was promoted from the Paper Mill & became Manager – Sales marketing & Business Development for Abitibi Bowater Paper Recycling Division. Her most recent position included responsibility for the Yellow & Green Paper Retriever recycle bins located throughout Houston & the surrounding areas.

Katherine was very dedicated to her company and her responsibilities throughout her career. She was a Pillar of Strength throughout her Battle with Cancer and defied the odds. Katherine was a Strong, determined and Loving Women to all who knew her well.

Katherine is survived by her Husband Donald, her Mother & Father, Makiko & Charles Williams, her Sister & Brother-In-Law, Cindy & Paul Miller, her brother Jeff Williams, Katherine's Mother-In-Law, Marian Baur, Sister & Brother-In-Law, Debbie & Rich Storoz, Sister & Brother-In-Law Brynda & Dan Baur & her Nieces, Haley & Alleigh Baur & Sister & Brother-in-Law Donna & Dennis Jesse.

A Memorial Service will be held Sept 18th, 2012 @ 2:00 PM at Earthman Bellaire Funeral Home located at 6700 Ferris St. Bellaire, TX 77401.
In Lieu of Flowers, donations may be made to The Houston Hospice @
1905 Holcombe Blvd. Houston, TX 77030.